ANCIENT VINEGAR CELLAR THE SORRENTINE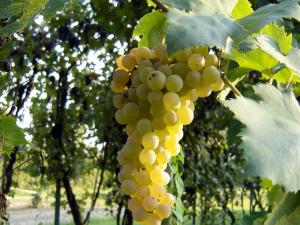 From ancient tradition of Modenese
Born our
balsamic vinegar
.
The basic ingredient is cooked
grape must
, the grapes used are
Trebbiano, Lambrusco DOC
of the provinces
of Modena
. After a
soft pressing
, will move immediately to the usual firing in boilers open vessel, to
evaporate the wort for 24 hours.
Once cooled is placed fermented, is inserted into the barrel mother, not before running the withdrawal from the smallest barrel, and then make the pouring reinforcements is very important operation is delicate.
During this period, a portion evaporates: it is said that this is the "angels' share,"
The aging takes place in barrels of various capacities is different woods, that will give the characteristic aroma and density Balsamic, as regulations of balsamic vinegar of Modena.


A first selection is represented trom ABTM DOP, in two types, "Aged", aged over 12 years and "Extravecchio", aged over 25 years. The ABTM is offered in elegant bottle designed by Giuggiaro unique Law, 100 ml.
The vinegar Sorrento also selects Balsamic Vinegar of Modena IGP, produced by mixing cooked or concentrated to wine vinegars chosen because they can give the final product the color dark and shiny and the characteristic bittersweet taste pleasantly aromatic. The product is aged in wooden barrels for a period ranging from a few months to several years. Lends itself to a daily use in the kitchen and the various types have precise organoleptic characteristics related to a quite optimal use. The products are particularly suitable for younger salads, vegetables typically cooked and raw, boiled meat. The Aged (aged at least three years in barrel) with more balanced acidity, aromas more determined and excellent density have a wide range of use: from vegetables to meats,omelettes to fish,strawberries,dessert,ice cream.