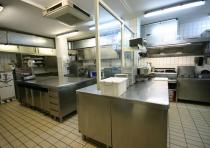 The cooking school of the Old Taverna Sorrentina has been born from the experience of 3 generations in the resturant business. From 1860 the Gargiulo family have been leaders in the field of cuisine and the preparation of speciality local dishes!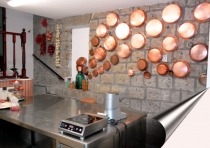 Many visitors to the Taverna were asking about learning how to cook the gorgeous food they were eating, so in 2009 we have decided to run a Cooking School in the kitchen of the Taverna, then afterwards retire to a private room where we can eat together the dishes you have made.
The chef and patron Guglielmo feels like he was born in a kitchen! When he was very small he used to watch his grandad whilst he was cooking, then when he was 14 years old he asked his father Nino if he could start to work beside him in the kitchen of their family restaurant!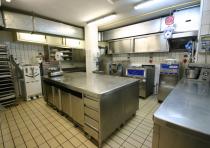 To be a good chef, you not only need experience but you also have to study, so Guglielmo started at the Professional School of Cooking where he also learned how to receive custoumers. In his last two years at school he decided to specialize in national and international cuisine, and decided to leave the family restaurant to gain further work experience. He started working in the most well known restaurants and in top quality Paticceries.
His studies over, Guiglielmo decided to make the difficult decision to leave Sorrento, his family and his girlfriend Maria to go to the North of Italy to enrol at the famous Academy called "Cast Alimenti" which is the Italian Professional Institute for operators in the food sector. In this prestigious Academy ( which won 6 wao titles), Guglielmo specialized in most sectors of cookery,including ice cream, pizza and chocolate making.
In 2005 he married Maria and together they work very hard to expand the family business. In 2008 the refurbished Old Taverna Sorrentina emerged,with a warm welcome for our customers in comfortable surroundings!

The Cooking School will run several courses and is always open for special requests. Everybody in the class will receive a little gift,a book of the recepies you have made and a diploma from the school!
The course starts. Coffee will be served during a short briefing, in which we will explain what we are going to do. Then together we will move straight away to the kitchen to begin. At Midday there will be a short break to sample the buffet and then when everything is ready we will all have lunch together to enjoy the meal we have made, with local wine and "limoncello".

All the courses will be in English, but on request we can arrange them in a different language. The menù can be changed and the staff of Old Taverna Sorrentina are ready to cater to your requests, and also for those people who have dietary intolerances.